RPA is improving the Way We Work
RPA is one of the digital transformation technologies that help businesses automate repetitive routine tasks. Alike to Intelligence Automation, chatbots, and artificial intelligence, RPA enables a higher efficiency in human actions. By programming software robots, or "bots," to clone administrative processes that are usually performed by humans, organizations can have a virtual "employee" that can perform a repetitive activity significantly faster and more cost-effectively than humans are the primary benefits of RPA.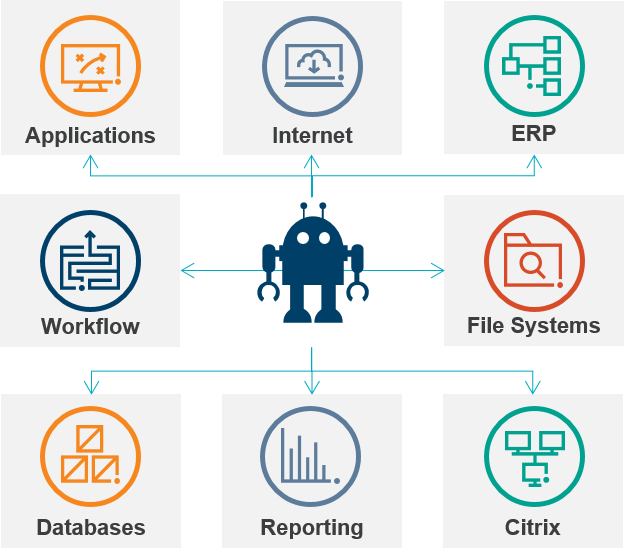 What is Robotic Process Automation?
Robotic Process Automation is the use of software tools that function as a virtual workforce, managed by business operations teams. Logic-driven robots execute pre-determined, rules-based tasks, mimicking human interaction with existing applications to automate a variety of business processes.
Robots are able to capture and interpret information from existing user interfaces to process data, communicate with systems, and execute tasks all without transforming the current IT landscape.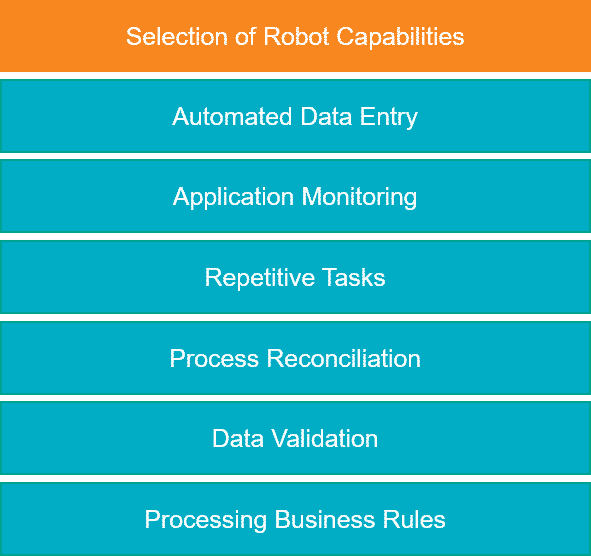 How it works?
Easy-to-program software tools that can automate a range of business processes are installed directly on an end user's PC (or alternatively on a virtual machine) and operate without the need for IT support for configuration.

Robots are then deployed to perform routine business processes, simulating human interaction with applications through several user interfaces by following pre-programmed rules to make decisions.

The software's actions can be designed and configured by regular business users once trained on a robotic automation platform. These actions are managed by a robot controller, hosted on a central server.
The Goal
To save time and money while building efficiencies in performance and cost management for the long term.
What are the benefits of RPA?
Higher Quality
– Human error reduction to a minimum.
– Complete audit trail and aligned with compliance.
– RPA helps in improving agility. Also, leads to more efficient operations across the value chain.
Productivity Increase
– Faster processes and availability around the hour.
– People can focus on value-adding activities.
– Effective allocation of resources to jobs will result in better serve customer interests.
– Enhance business value by achieving leaner operations, Better inventory control and resource procurement, Improved communication with suppliers and customers.
Cost Reduction
– Lower process costs and easily scalable.
– Rapid return on investment.
– Real-time monitoring of supply and demand leads to a successful balance between production capacity and inventory levels and products can be sold at affordable prices to the customers.

Ease of Implementation
– Initial results possible within a month or few weeks.
– No significant IT support required.
– Time-consuming, laborious, and menial tasks can be executed by RPA software robots with the click of a button.
Implementation of RPA
To adopt an agile approach when it comes to automating processes using RPA. The below illustration depicts the set of activities that shall be performed during implementation. This phase will be implemented using a hybrid model of onsite and offshore resources for the development of bots.
Control and flow creation
The developers shall define and configure the process flows using UiPath, Automation Anywhere, and Pegasystems.
Internal testing
Testing activities such as unit testing and integration testing shall be performed using test data.
Training and awareness
Training and awareness sessions on the use of the software shall be provided to Company's system users.
User acceptance testing
User acceptance testing shall be done with the help of the Company's users and bugs/exceptions are identified.
Pilot Deployment
The deployment environment is prepared (infrastructure, access, firewalls, etc.) and the solution goes live into production.
Click Here to learn more in detail about RPA Tools.